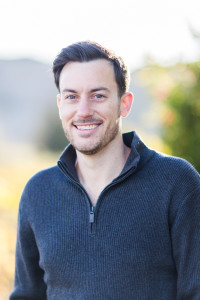 Hi I'm Brian – a typical 30 year-old dude living in San Francisco. Like many people my age, I'm not too enthusiastic about the standard job -> save -> retire at 65 plan. If you want different results, you need to take different actions. Beyond just saving, I wanted to create new streams of income and found my answer in remote rental property investing.
My Story
I used to buy into the advice we have all heard. Get good grades, go to a good college, get a good job, yadda, yadda, yadda. You could claim I was even "winning" at that game – I graduated from Stanford in 2008 with an engineering degree and had a well paying job in enterprise software.
Then came more age-old advice of saving 10% of your income, maxing out your 401k, have 6 months cash reserves, diversify into low cost index funds, yadda, yadda, yadda. And if you play your cards right, the best case scenario is you are old as balls when you finally get to stop working and carefully enjoy a small percentage of those savings!
Is that how I want to spend my next 35 years? It could be worse. Many people would kill to have the opportunity to be in my position. Yet I pulled the ejection cord and am glad I did. There is a better way.
The Search to Put My Money to Work
It's not enough to save more money. Even if I saved 50% of my income, I would be making my life worse in the short term in the hopes of a better retirement. This is essentially doubling down on the deferred life plan.
I needed to find a better way for my money to work for me. Something that actually creates streams of income now and in retirement. Something that leverages the few advantages that I have:
I have a small amount of money to invest – I'm not trying to get a good return on billions of dollars, which is incredibly hard and severely limits the options.
I can take a long-term view – I don't need the money right now and don't need to know the value to the millisecond.
I'm not lazy – investing my time to find better investment opportunities will be well worth the effort.
I'm not a sheep – I am willing to go against the flock in order to get a different result than everyone else.
Even though I don't need the money immediately, the key is to create new streams of income that can either be enjoyed now or reinvested for the powerful effect of compound interest. And once set up, I want it to be as "passive" as possible – I don't need another job where my return is dependent upon continually putting in more effort.
After an extensive search I landed on investing in remote rental properties – thousands of miles away where I can get the best deals and don't have to deal with being a landlord. Real estate investing for cashflow, a very proven and fairly low effort way to provide at least 25% expected returns. This website will dig into how this works so stick around.
My First Investments
In 2011 I bought a single family home in an Atlanta suburb for $81,500, which cost me less than $20,000 for down payment and expenses. To this day I've never seen the property, which most people find weird. It was to me at first as well, but seeing it in person might actually do more damage than good – it's not about if the property is up to my standard of living. The things I would notice like paint and yard work are not as important as things like the foundation and water heater. Instead I relied on a team of professionals I could trust, with interests aligned to mine.
This property has performed even better than projected – over four and a half years it is up over 150% on my initial investment!
Yet it still took another 3 years for me to purchase my second investment property. Not for lack of interest, it was lack of funds. At the age of 25 I left my job for a mini-retirement, spending three months in New Zealand. When I returned I started a small business, which took a couple years to get to the point where I made an acceptable salary. Even though my investment potential suffered, life comes first – I wasn't about to wait until 65 to do those things in retirement!
In 2014 I purchased a $93,000 property in the Memphis area with a 20% down payment. Things are going well, but I still haven't jumped into more properties – this time an engagement ring, wedding, and honeymoon take priority.
In 2016 and beyond I am excited to continue building my rental real estate portfolio. My first property has built up a lot of equity, which can be used to purchase another property, providing huge compound returns. I'm equally as excited to help you get started too!
Rental Mindset – Start With Why
I invite you on a journey to understand why rental properties are the best option for your financial freedom as well.
This isn't for everyone though. If you are looking to "get rich quick" or risky gambling of your money, go somewhere else. If you don't have the ability to save up money or have any saved already, go somewhere else. This is about making your money work for you.
If you need some proof that this can work for you, download the actual numbers for my investment properties that I used experts to find and professionals to manage.
Now let's get the mindset right and understand The Impressive Returns of Remote Rental Property Investing.