Well that was quick! I'm the proud owner of four rental properties after a very short search.
I know! I am just as surprised as you are. However, this is a great achievement for me, but I know that the hard work is about to start now. It's a lot of pressure owning four rental properties. Not only do you have to find tenants who will look after the property as if it was their own, but you also need to make sure that they are happy and comfortable. This is why it is my responsibility to ensure that all four of my properties are properly maintained. And this could include anything from fixing any plumbing issues, broken windows, or blocked gutters, that companies similar to Clean Pro Gutter Cleaning Lake Oswego, specialize in.
There is nothing worse than having problems like these in your home. I know I wouldn't like it. Do you know how much damage can occur to your home if your gutters are blocked and you didn't realize it? I imagine it's a lot, which is why I don't want to put any of my tenants in that situation.
This is why I'm going to make it my mission, as a property owner, to try and prevent any small issue from becoming a bigger problem for my tenants. You must listen to the requests that they have, making it one of the most important parts of the job, in my opinion. But that could all be about to change now that I have bigger responsibilities to bear in mind.
Back in July I did a refinance on my first property in Memphis, receiving a wire of $34,577. Just a week later I was approved for a new mortgage and could officially start marking offers. Little did I know the very first offer would be accepted the next day!
Using a Local Real Estate Agent
My first three rental properties were all purchased turnkey. So someone did a rehab and sold directly to investors. This time the turnkey inventory is very low, so I thought it would be a good time to try the old fashioned way, going out and finding my own deal.
The search for a real estate agent similar to those realtors in jacksonville fl was very quick. The guy who sold me my first turnkey rental has cut back on that business and spent more time as a traditional real estate agent. He knows the area of Memphis well and what makes good investments. I felt comfortable working with him, so didn't even interview anyone else.
But it didn't sound like he was going to bring deals to me (or I didn't want to rely on it). Instead I started monitoring Zillow, which gets the MLS listing data pretty fast. I set up a custom boundary with the 2-3 mile diameter circle of the area I liked. Zillow sends emails any time a property meeting my criteria is listed.
Preapproved Yet?
You can't really do anything until you have a letter from your lender that says you have the funds. So my realtor didn't want to really dig into properties until I had that letter.
I got the letter on a Monday and already had some properties that looked interesting on Zillow. The realtor quickly reached out and one of them was taking final offers the next morning. I figured it would get a lot of offers, but we might as well give it a shot.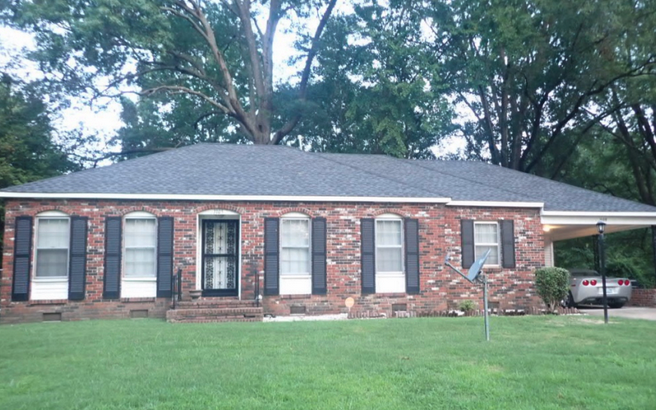 What I Liked About It
There was my criteria: certain area, 3 bedrooms, solid roof with little deferred maintenance. But what also jumped out was the price. It was listed at $110k even though I'd expect $135k to $145k based on other comparables. Heck, the Zillow right before this posted as at $142.7k (not that this is an accurate way of judging things).
The only problems? It was rented for below market $895 for another 7 months and we couldn't see it before an accepted offer.
That was a curse and a blessing I suppose. It definitely kept the purchase price down and likely kept some folks away. I didn't think I'd get it though, since surely everyone must realize this was priced low.
The Offer
When I was thinking about the list prices for other properties I'd been tracking and what I might offer for those, I realized this one looked great. So I decided to be aggressive with my offer. Just go with my best.
For example, there was this one listed at $135.9k. I liked it, but more in the $130k range (it later sold for $131k). But I liked this other one just as much that was listed at $110k! So I decided I should offer $125k, a whopping $15k over asking.
This was under the assumption that I would be gambling $400 on an inspection and if I didn't like what I saw, could walk away. However I could tell the outside was in great shape and the few interior photos looked promising. Was it a risk? Sure, but I knew with my offer accepted I could either negotiate from there or walk away.
Inspection: Broken Dishwasher
I learned more about the long-term tenant and liked what I heard. He took great care of the property and drives a Corvette! There were a few minor things on the inspection report a handyman could fix in a couple of hours. The biggest ticket item was a broken dishwasher.
My realtor advised we ask for $1k back instead of them fixing things. A lot of times these properties are sold "as is", but there was never any language like that, so we figured it worth a shot. No counter offer, they said yes!
Switched Property Managers
My other two Memphis properties actually had different property managers. I bought the first one and went with their recommended property management company. But I didn't have the greatest experience, so when I bought the second, I figured I would try their recommended company. Then I never ended up consolidating.
Well with this new property, I realized I didn't like either of those companies that much. So I asked my realtor who he uses for his rentals. I negotiated switching all 3 properties over, and even though I didn't end up with as big of a deal as I had hoped, feel good about having all 3 with this new company.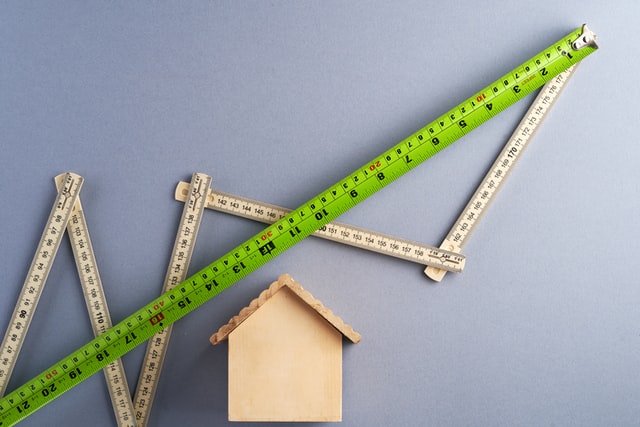 "What about the 1% rule, isn't this a horrible deal?"
Rules are great, including the one that says your monthly rent should be 1% of the purchase price. So for this $125k property, the rent should be $1250. Obviously this one falls way short, rented at only $895.
I suppose my answer is — what timeline is important? In the long run, these next 7 months aren't that important. I feel the market rent is $1100, so with the current tenant I'm losing out on $1400 (7 months x $200 per month in under market rent). That's something to consider, but not the end all be all.
Next spring I expect either this or a new tenant at an average of $1150 for 2 years. Then 2 years later I expect to hit the 1% rule of $1250 per month. In 2.5 years I'll hit the 1% rule.
Think Long Term
If I have an overarching investing philosophy, it is that you should think long term. Sure, I could find a different property that fits the 1% rule right now. But I'd probably be getting a lower quality tenant at a lower price point. Or maybe a bunch of deferred maintenance like a new roof or floors that need replacing.
Even though I don't intend to sell the property any time soon, this rental also is in an area that is attractive to homeowners. I suspect I sacrificed a bit on the price (compared to 1 mile away where my rental #3 is), but like the stability of this trade off.
Part of my long term thinking is finding a good enough deal and moving forward. Time in the market is important for returns. Minimizing the amount of time I spend on my rentals is important for me continuing to grow my portfolio. Are you over analyzing and not taking action? What do you think of this deal?