If my rental portfolio is a game, I just leveled up.
I'm now on the compound returns level. Cue the music:
I did a cash out refinance and will soon invest the proceeds into another rental property. One of my properties cloned itself!
See: Let's Double Down! Cash Out Refinance on a Rental Property
Let's take a look at why do it, my process, and the actual numbers.
Compound Returns
We all know compound interest is powerful – it is important to start early and all that. But when owning 100 shares of stock, it is a bit hard to see how that compounds.
If the stock goes up 50% in 7 years, you still own 100 shares. Is the company now 50% better at making money, accelerating the returns? Doubt it.
When a stock pays a dividend, you can save up those pennies to buy more shares. That makes the compounding a lot more understandable. Unfortunately not all stocks have dividends.
Compounding is much easier to understand with real estate investing. It is also manual – you have to actively do it.
You wait patiently for several years while the equity builds up, then you have a couple options for accessing that money. One is a cash out refinance. The other is a 1031 exchange, where you sell the property tax-free and reinvest the money into another property or two. If you are looking to a refinance mortgage for your property it might be worth looking into a company similar to SoFi for more information.
See: A Cash Out Refinance is Tax Free Money
You are in control. You get to decide when and how to go about it.
Why Now?
In How Do You Know When to Refinance Your Investment Properties? I went through the calculations in-depth. Let's do a quick look.
I have had my Atlanta area property for almost 6 years. I bought it for $81.5k and estimated it was worth $116k back in my January portfolio update.
See: Rental Property Portfolio Update – Chowing Down on Appreciation
In the meantime, the mortgage balance dropped below $60k. Thank you to the tenant for paying that down for me!
According to my estimate, I have roughly $56k in equity ($116k value minus $60k mortgage balance). The bank owns approximately 52% and I own 48%.
That equity doesn't earn a return. I want to put it to work, but it costs money to do a refinance. You are signing up for a new mortgage that replaces your old one. Closing costs, title, taxes, appraisal, etc.
It is a matter of balancing the benefits of compounding vs. the cost. From a pure numbers standpoint, it is better to put that equity to work as early as possible. Since my property was closing in on 50% equity, it was time.
How it Works
Refinancing is very similar to getting a mortgage in the first place. You have to submit a whole bunch of documents to satisfy debt-to-income requirements, credit score, cash reserves. It takes 30+ days to close. If you already know your cash reserves and credit score are low, you can look at Credit Cards for No Credit and build up your credit. This way, you look more trustworthy and responsible to lenders and then they're more likely to lend to you. Speaking of credit score, having a good credit history can be beneficial for a lot of things that you are going to want to buy later on in life, such as a house or a car. If you are looking to rent a property, most landlords will do a tenant credit check before they go any further with renting the property. With this being said, if you are only just applying for a credit card, making sure you check if your eligible for a credit card, as this will save you time before applying.
See: Rental Property Loans – What The First Time Real Estate Investor Should Know
On a cash-out refinance, you are currently allowed up to a 75% loan-to-value ratio. That means, your new mortgage balance will be 75% of the value.
How do you know the value? You have to get an independent appraisal. A lot is riding on it, let's look at an example.
Let's say you have a $50k mortgage you are refinancing and believe the property is worth around $100k. A 5% swing in appraisal price can have a pretty big affect on how much money you get back:
$95k appraisal: $71,250 on the new mortgage = $21,250 cash (minus closing costs)
$100k appraisal: $75,000 on the new mortgage = $25,000 cash (minus closing costs)
$105k appraisal: $78,750 on the new mortgage = $28,750 cash (minus closing costs)
See how big a difference the appraisal makes? It has a great deal of influence on how much money you get to reinvest into another property.
My Process
I have a mortgage guy. Doesn't that sound so baller?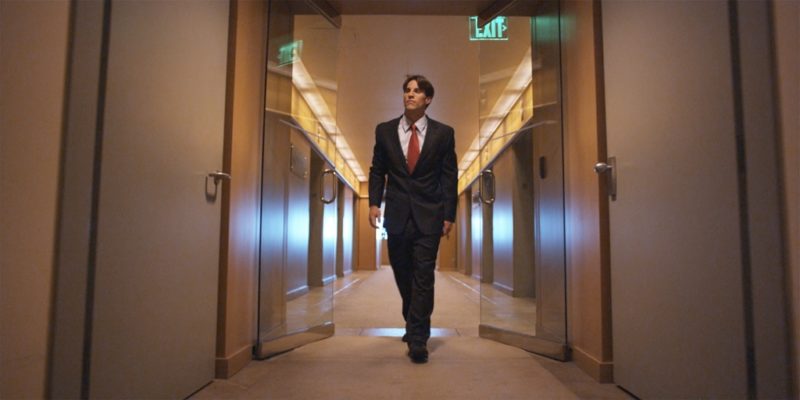 Really though, I have a guy who I used on both my investment properties. He was chill and more than willing to spend some serious time on the phone explaining things to a beginner.
I wanted to see what he can do on a refinance, but also get quotes from elsewhere.
There was one bank that works with investors I heard about on a podcast. Rather than package the loans and sell them to someone else to service them, they keep them. It sounded to me like they were able to remove a middleman and give some pretty competitive rates.
Then I was also going to see what I could get through the current mortgage holder. My mortgage got sold to Wells Fargo for servicing, so a huge national bank actually owns it. I briefly tried to get ahold of someone there who wasn't an idiot, but it proved impossible. Plus being self-employed adds another layer of complexity, so I wasn't confident they would be able to get it done.
Ok, so I had two different mortgage providers to compare. What comes next?
Get Numbers on Paper
I actually just start the process with both of them. Why? I think it is hard to get an apples-to-apples quote you can compare to someone else. There are just too many variables.
There are little hits to the rate for it being an investment, for cash out, for 75% LTV, and probably more. You aren't going to get the 3% mortgage rate you see on a banner ad.
If you get a quick quote, you are likely to find out later in the process – oh we didn't include the .1% increase for X. The bottom line quote to get you in the door, then it goes up from there.
The downside of this approach is you have to later tell one of the companies you aren't going to go through with it. It's kind of like breaking up with someone – awkward but you know it has to be done. Hopefully you can tell them before they put the complete documents together which takes some effort.
One came in at least $500 cheaper and they were also more responsive. Let's move forward!
My Actual Numbers
It started with a $525 appraisal that was billed directly to my credit card.
After getting the appraisal back, you get to decide if you want to move forward with the refinance. So while there is a lot riding on it, you do have a rip cord you can pull if it no longer makes sense. I would have been out the $525 though.
Luckily my appraisal came back at $130k! I was conservatively expecting $115k, which means I was able to get pull out an extra $11k in cash!
My new loan will be at $97.5k. With those proceeds I have to pay off the old mortgage and the closing costs.
What did it cost to access this money?
All the Fees
The fee from the mortgage provider is called many different things and sometimes broken into smaller line items. Add them all up and you have the origination charges. Mine were $825.
Title is a huge expense. It isn't finalized, but I expect it to be $1300 to $1400.
You have a few small things like credit report, flood certification, recording fees, transfer taxes, and prepaid interest. Those all came to around $400.
The Prepaids
I had an escrow account before, but I have to start a new one with the new mortgage.
They want $2580 in the escrow account at the time of closing to cover 13 months of homeowners insurance and 10 months of property taxes.
The good news – once the old mortgage provider receives the funds to close out your loan, you are sent a check for everything in your previous escrow account. Mine is currently $2284.
Since it comes out essentially to a wash after a short delay and is still my money in a forced savings account, I'm going to exclude escrow from my analysis.
My Interest Rate
Before my rate was 5.5%. So even though interest rates are currently going up, my rate for this property will go down.
The exact rate depends upon a number of factors and changes daily. Mine was just over 4.75%. I could get a 4.75% loan for +$122 in closing costs.
Then you have the option of moving up or down. You can pay more for a lower rate (mortgage points), or accept a higher rate with lower closing costs (lender credits).
I opted to take a 5% loan with $975 back in lender credits. More cash, more flexibility.
Adding it All Up
$525 appraisal
$825 origination
$1350 title
$400 taxes / other
-$975 lender credit
= $2125
It would have been $3100 without lender credits, $2125 by accepting a rate increase to 5%. Not bad!
The End Result
How much cash do I get?
$97.5k new loan balance
-$59.3k old loan balance
-$2.1k closing costs
= $36.1k
Wow! Excluding the small escrow changes and delay, I will get $36.1k back in this refinance. That is a huge chunk of change!
The best part about it? I only paid $20k out of pocket 6 years ago!
So not only am I in for $0 on this property, it also provided an extra $16k that I get to invest in another rental! That is incredible!
The downside?
My monthly payments go up, meaning cash flow goes down.
Right now my principle plus interest payments are $370. On the new mortgage it will go all the way up to $523. An increase of $153 a month.
That is most of the cash flow. Each month there is $207 of taxes and insurance, and $90 a month to the property manager.
With the rent currently at $1000, that leaves just $180 of "cash flow". But that has to cover repairs and vacancies. If I'm honest, $180 a month won't cover it, considering you have to save for big ticket items like a new roof someday.
The rent will increase though. It should be at $1100 to $1150 within 2 years, as that is more in line with the market rate for the area. We are increasing it $50 a year as long as the current tenant stays. If they move out, it will jump up (but there will be turnover costs, so I'm not hoping for this).
That will get me back to my pre-refi cash flow numbers. In the meantime, I'll hold onto more reserves – some of that $36.1k will sit in a savings account.
In Closing
The cash out refinance is powerful stuff!
I am all about the long-term mindset. I know calculations show rental property investing is a homerun over one to two decades, thanks in large part to the power of compounding.
Now for the first time I'm actually experiencing it. If I thought it was cool before, I now consider it Miles Davis.

Those without rentals: do you see how crazy powerful this compounding is with rental property investing? See why getting started now is so important?
Those with rentals: how did I do on the rate and cost of the refi?