After a short and not so hard search, I have my third rental property under contract.
It is located in a Memphis suburb, currently being rehabbed by a top-notch turnkey company. Check it out!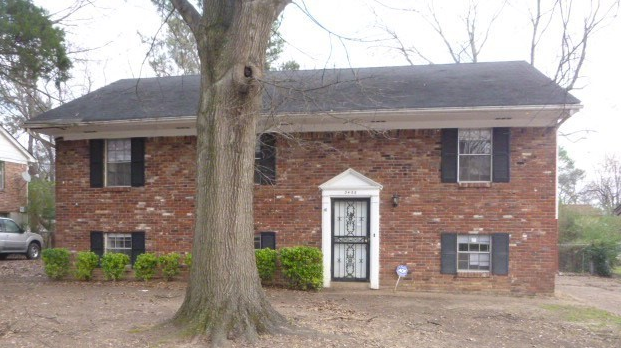 The curb appeal isn't great but the numbers are. The purchase price of $105k will rent for $1150+ a month. That should make for a pretty good profit margin. Of course, the home needs some work doing before I can consider putting it on the rental market, but there isn't that much to do. One of the first things that will probably need changing is the front door. It's a bit worn and it isn't very modern. When you're putting a home on the market, it's important to consider what most people will look for. For many potential buyers, they're looking for more modern homes. This is why it's important that I consider getting in contact with a professional provia door installations company to see if they can update the door and make the home look a little more modern. Hopefully, that will be a pretty good place to start with the curb appeal.
The curb appeal should be easily fixed, so I locked this house up!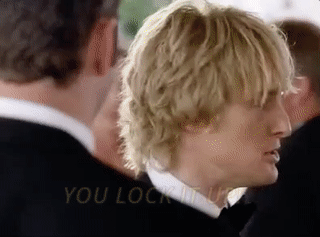 Let's take a closer look at the property and my decision-making process.
The Before Rehab Video
The turnkey company posts walk through videos on YouTube. Here is the property before rehab has started.
Often the before pictures are pretty horrendous. That's what these turnkey flippers specialize in – take an ugly house and improve it.
A property that will eventually be flipped to an investor at $105k might cost around $60k pre-rehab. With $25k of work put into it, including financing and other expenses, they can turn a profit of $20k. That is if everything goes according to plan. They have the risk and have to execute quickly.
As you can see, this property is in pretty good shape. It was built in the 1960s, but fixed up about 10 years ago. Most of it will be improved again.
What will the inside look like after rehab? Take a look at this video of a finished property by the same company.
The Search
This is me searching for rental properties.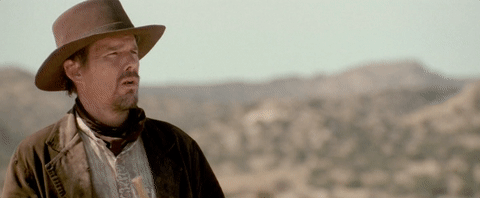 I do my best work in a cowboy hat…
My actual process is to first decide the city, then decide a couple of turnkey companies I like in that city.
See: Starting the Search for My Next Rental Property Investment
All my properties so far have been through Jason Hartman's investment network to make this a little easier. They currently work with 6 of the best turnkey companies in Memphis.
Don't make the mistake of stopping there and waiting for properties to get posted to the website. In 2017 things move fast.
See: Turnkey Rentals in 2017: Why You Need to Adjust Your Approach
You also probably want to filter those 6 providers down even further. Not all of them fit my criteria.
Some had numbers that were consistently not all that impressive. A couple were too big (100+ flips a year) which makes me worry about their quality and my voice being heard. Others weren't strong communicators.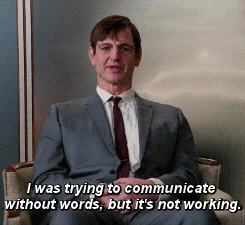 I found 2 that I liked out of the 4 or 5 companies I researched. So that narrowed my search scope of potential properties considerably.
Both of those companies do around 60 turnkey flips a year, selling 5 rental properties a month to investors. It might take them roughly 1 month to buy the property and 1 month to do the rehab.
In 2017 most properties are put under contract before the rehab is finished. This means to get first dibs, you are committing to a property before it is rehabbed.
That's why it is so important to focus on individual turnkey companies. That is the product you are buying, not the house.
You are essentially buying the ability for the turnkey company to deliver an impressive property that appraises as expected. Someone with integrity who will fix anything uncovered by the inspection report.
You still have the ability to back out later if you can't agree on what should be fixed on the inspection report. It's less than ideal though because you are out the price of the inspection (maybe $250) and a lot of time invested, including getting your financing in place.
The Location
My original Memphis property is in the Raleigh-Bartlett area, northwest of the city. It is a 20-25 minute drive to downtown.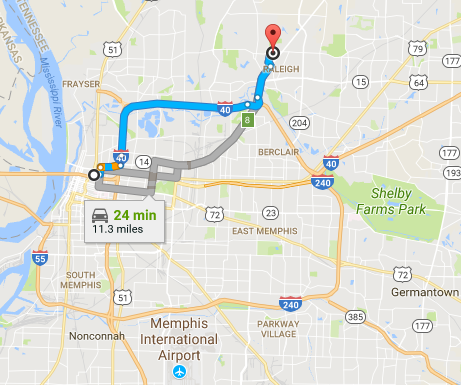 I liked the area three years ago when I researched more thoroughly. The other area with a lot of turnkey investments to compare it to is south of downtown, by the airport.
Both have very solid job opportunities, but I liked the long term prospects of the northwestern suburbs a little more. More opportunity for growth to the north, touching on a very nice suburb of Bartlett, and not as old.
I did a little research comparing the suburbs again but largely trusted what I decided three years ago. Of course, I was open to the right deal elsewhere if necessary.
Wouldn't you know it, one of the two providers had a property in that area they were in the process of purchasing.
The Details
I thought I wasn't interested when I first saw the property.
Built in 1968, it is way older than my other two rental properties that were built in the 1990s.
Plus the curb appeal sucked. First, the fact that it was an older property, but also the front yard is mostly dirt because of a huge tree that provides a little too much shade for healthy low-maintenance grass.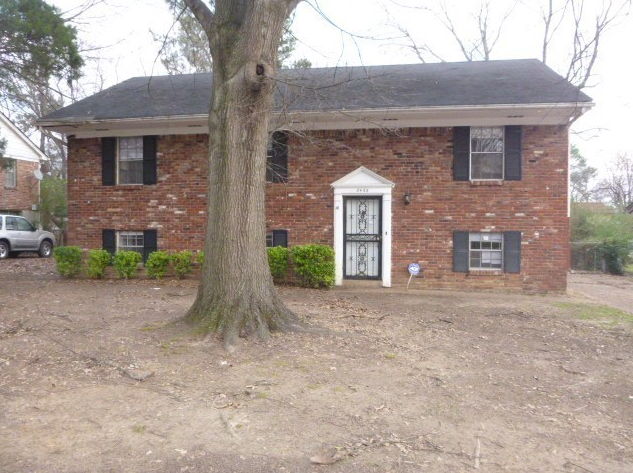 That's a lot of dirt! But it is also before rehab… a little work can go a long way, but I don't think it will ever be that impressive on the curb appeal. It would take a lot of work, and would probably be too much for me to take on. One of my friends was recently telling me about https://www.lawncare.net/. She said they'd probably be able to improve the curb appeal of this house. This house would require a lot of jobs doing, from trying to plant a new lawn to cutting that tree slightly. It would probably need a professional landscaper to give it a good go!
Even with a freshened up lawn, the curb appeal could be increased by altering the exterior of the house; the windows, door, and roof combined make the home look very plain and dated. New windows could be installed to freshen up the house, as well as a more modern door, and inspiration could be taken from kansas city roofs to perhaps replace it in a bid to make the building look more lively. These are all additions that'll give the house some much-needed curb appeal. When replacing windows, it's so important to consider looking into fiberglass windows. These are believed to be stronger than average windows, giving homeowners more protection from weather events. Perhaps this window replacement company denver could be useful to contact if anyone else has purchased an investment property in that area. If not, just search for window replacement companies local to you. They should be able to recommend the best windows to improve curb appeal.
The numbers met my requirements though. With a purchase price of $105k and a rent of $1150 per month, which gives a 1.1% ratio. Great!
One of the things you have to consider – is the rent projection believable? In this case, I believe it is. We might even be able to get more the first year!
The property is huge at 2200 square feet – 5 bedrooms plus an office or walk-in closet, 2 bathrooms. It looks like a freshly rehabbed 4/2 might be around $1150 a month, so a 5+/2 might draw a little bit of a premium. I'm also intrigued by the idea that a large family or someone with a lot of stuff to store is less likely to move. Keeping tenants for a long time is a huge factor for cash flow.
I also liked the location. On the east side of Raleigh, it is just 2 miles from the nice Bartlett suburb.
It is 2 miles south of my other property, which helps if I want to switch to a local mom-and-pop sized property manager (which I think I prefer but haven't done yet).
But the real kicker – it is walking distance to the major thoroughfare with a grocery store, restaurants, and shopping.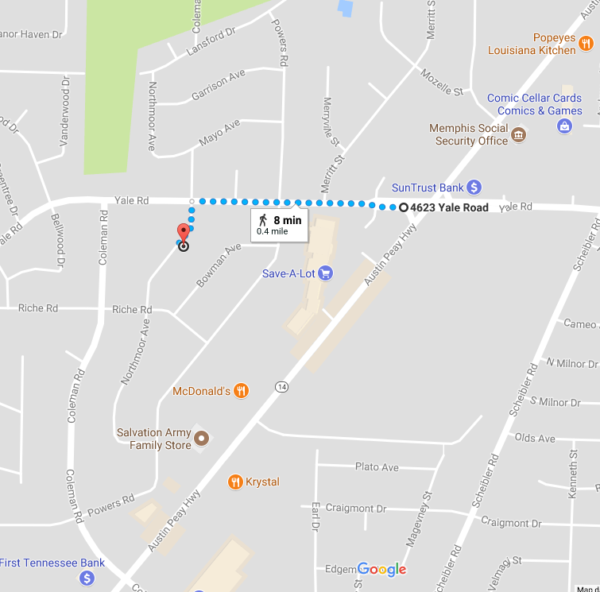 That can't hurt!
The Decision
I asked myself – should I put this property under contract or wait and see what else comes available?
The property checks a lot of the boxes and I lean towards taking action…
See: What If I'm Not Picky Enough? Next Rental Property Update
Last week I signed on the dotted line and mailed in my $2500 earnest money deposit. Wahoo! My rental property empire is officially growing!
As soon as the ink was dry, my investment counselor (through Jason Hartman's network) emailed a property for sale in the same ZIP code by a different provider. Even though the provider hadn't gone through my personal vetting process, the curb appeal alone made my knees weak.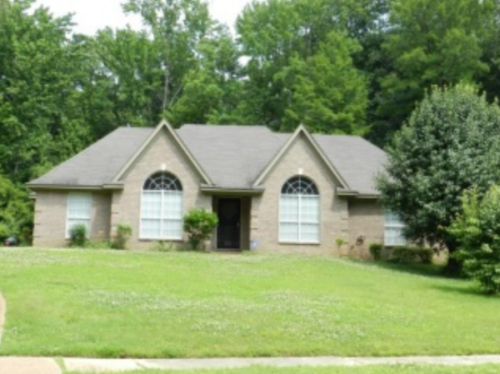 Built in 2001. Purchase price of $133k. Meets the 1% rent-to-income rule. I don't know where exactly it is though and it has a Jacuzzi, which sounds like maintenance hell.
I'm pretty good at looking forward and not second-guessing decisions. This picture really tested that ability.
How Did I Do?
I'm excited to soon have rental property number three join the portfolio!
In the first sentence of this article I said the process was short and not so hard. This is because I previously invested in my education, have been through this before, and already have some contacts.
In calendar time it took about a month. Hours invested? Approximately 10 – mainly phone calls and online research.
What do you think – how did I do on this property?
Did I show investing in rental properties doesn't have to be hard?